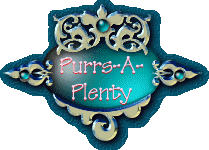 Our Cattery is located in Niles, Michigan. W e are a small, family runcattery. All of our cats are part of our family and are loved andcuddled daily. We are dedicated to raising healthy, gorgeous, lovable
and well adjusted kittens.
Our kittens will be ready to move into your home around 12 weeks of age. They will have had all their necessary vaccinations and Mom has taught them all they need to know before
leaving our home.
We make every effort to make sure our kittens are
placed in a loving home.
We ask alotof future "parents" of our Ragdoll Kittens.
You will receive anever ending supply of Love and Enjoyment by being
"Owned by a Ragdoll"
If you would like more information on availabilty, pricing or any
questions about our Ragdolls, please call, we love to talk about our
cats!!
We are members of ACFA, TICA, CFA and RI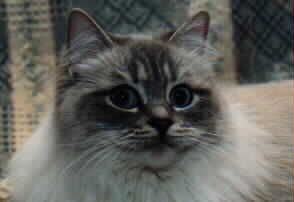 Inquiries welcomed
for more information please contact us
Our Other HomePage







Get Your Free Guestbook Here
---
To Receive your free homepage from
World of Cats - Breeders United
Click here and follow the Directions
---